By now we've all heard we create our own reality...
THOUGHTS become THINGS,,,
We ARE what we THINK about...
"You create your own universe as you go along"
– Winston Churchill

"What things soever ye desire, when ye pray,
believe that ye receive them, and ye shall have them"
– Mark 11:24

"All that we are is a result of what we have thought"
– Buddha

"Imagination is everything.
It is the preview of life's coming attractions"
– Albert Einstein

"Whatever the mind can conceive it can achieve"
– W. Clement Stone

"Whether you think you can or think you can't, either way you are right"
– Henry Ford

"Nurture your mind with great thoughts,
for you will never go any higher than you think"
– Benjamin Disraeli

WE GET SO HUNG UP ON THE HOW OF IT ALL...
This course will teach you the HOW
It's designed to give you step by step instructions
We are creating our future 24 hours a day,
but most of us are doing it by default because
we haven't learned how to do it with INTENT.
This first level teaches you how to tap into your
creative center and use it to create your future with intent.
Level 1 is Step 1
This is where you'll learn WHY what we think
is so critical. And you'll learn the HOW of
turning your thoughts around.
"Thoughts are like magnets, drawing effects to you"
- Neale Donald Walsh; Conversations With God
The Game of Alignment

The most POWERFUL
and FUN game you'll ever play
Here is some feedback from the "live" version
of this class. This online version is much more powerful!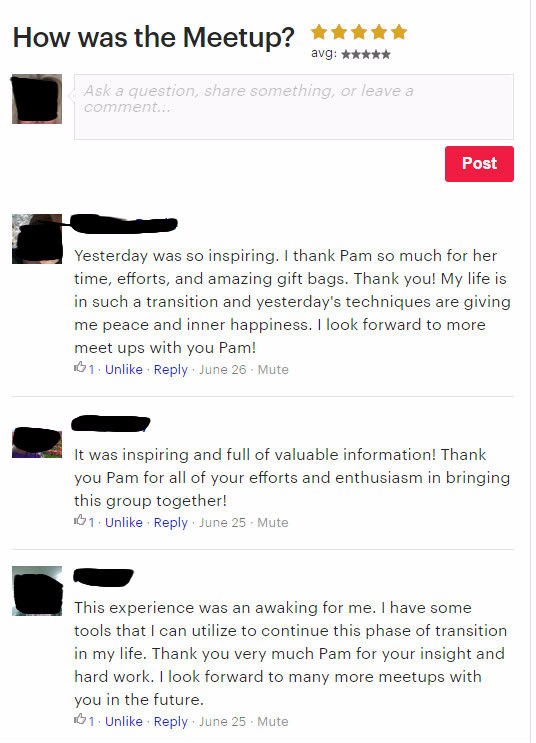 It took almost 15 years for me to learn this information

myself - and tens of thousands of dollars spend
on courses, books and coaches.
I Am a Health Coach and Hypnotherapist, my passion is TEACHING.
In this course you will learn to understand the important
role your emotions play and how to USE THEM to
help guide you towards your goals and desires.


This is the most powerful information you will ever learn.
I look forward to getting to know you!

-Pam